DisplayPort is a growing popular choice among gamers, streamers, and other high-end device users. It has some unique features that hold the capability to replace the popular HDMI.
But why is it? What features and benefits do DisplayPort has? And as a gamer, why should you use this technology for better performance and stability?
I've disclosed all the things gamers must know before shifting to DisplayPort, so let's have an excellent read now…
#1 Better Resolution
Resolution is one of the most important aspects while gaming. As with great resolution, we can sense a better gaming world experience because the higher the resolution, the great picture or video quality you'll get.
It is because the higher resolution has more pixels which creates great image & video quality. So definitely, high resolution will have sharper and cleaner picture quality.
So in the latest DisplayPort 2.0, you can get up to 16k resolution for one device [15360 × 8460] with HDR supported. And if you run 2 displays, it can archive 8k resolution as well.
If you compare this resolution with the latest HDMI 2.1, then you can find it only supports a 10k resolution maximum. And there are no multiple connection features.
If you have other versions of DisplayPort, you can check the resolution from here in this guide.
So buddies, to get the utmost resolution, you have to switch to DisplayPort tech, and Pro gamers and streamers fit here.
#2 Higher Refresh Rate for Better Gaming
Refresh rate is another important factor for better gaming. The higher the refresh rate, the more frequently your display can refresh the image, meaning if you have a 144hz refresh rate, it can refresh the image 144 times per second.
As a result, we get accurate gaming performance and better FPS.
With the latest DisplayPort 2.0, you can have 16k resolution at @60 Hz with 10 BPC, and if you're running at 10k resolution, you'll archive at @60 Hz and 8 BPC.
If you run two 8k displays, it can support @120 Hz and 10 BPC, whereas two 4k displays at @144 Hz and 8 BPC.
So, if we compare it with other technology like the giant HDMI, it can support @120Hz only if you are at 4k UHD resolution [3840×2160], and with 8k resolution, it can archive 60hz only.
Hence again, if you're a 4k or 8k gamer, you're getting more refresh rate than HDMI at the same resolution.
#3 Adaptive Refresh Rate Features like GSync & FreeSync
Although I could have mentioned this technology at the previous refresh rate point, it is a new technology, and most people don't know properly about it, so I decided to discuss it here.
So, we have our PC, but we might have different capabilities of different components. This is critical because our GPU can have a different refresh rate than our Display or monitor.
Or often, your display serves one refresh rate, and your GPU does the other.
So what will happen in this situation?
You will have a screen tearing issue if you're situation like that. Your display or monitor will play one refresh rate, your GPU will serve another, and you'll end up with disgusting screen tearing.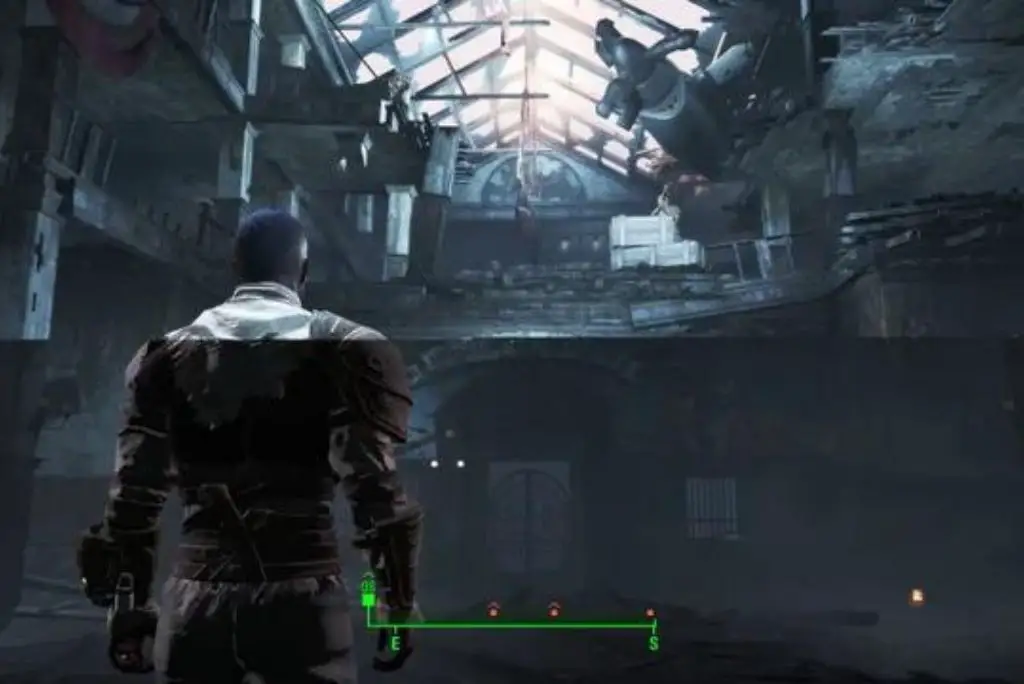 Regarding this issue, Nvidia launched its GSync, and AMD launched its FreeSync technology. Both are similar and are made to create a mutual bridge to run the video smoothly without screen tearing.
GSynch & FreeSync read the refresh rate of both your GPU and Monitor or Display and then automatically make the same refresh rate for both devices eliminating the screen tearing.
For instance, if your GPU is serving 50hz from 60 Hz, your monitor will automatically switch from 60hz to 50hz. Similarly, suppose your monitor's FPS drops from 50hz to 40hz, then it will automatically sync, and your GPU will also run at 40hz.
So if you're switching to GSync or FreeSynch technology for gaming, then without DisplayPort currently, it is not possible; only DisplayPort can serve a smooth experience of GSync & FreeSync technology.
But other interfaces like HDMI will launch their upgraded versions for this tech.
#4 Greater Bandwidth Speed
Bandwidth refers to the max amount of data transferred within a given time. So the more data is transferred, the more speed you have.
Thus, you'll have an excellent gaming experience if your interface gives you more bandwidth.
The latest HDMI version of 2.1 can serve 48Gbps bandwidth, whereas the latest DisplayPort standard 2.0 can serve you with 80Gbps bandwidth.
So again, DisplayPort wins here.
#5 Multi-Monitor Setup or Daisy-Chain Capability
A multi-monitor setup is a great option if you are a gamer, streamer, or video editor.
Multi-monitor setup can increase your overall productivity, thus less time and more work.
With DisplayPort, you can connect up to 3 monitors with a resolution of 10K @60 Hz or 4K @90 Hz using one cable. So if you want to connect multi-monitor, DisplayPort is the best option for Daisy chaining.
No other interface can serve a better daisy chain or multi-monitor connection than DisplayPort. Here you can read how to do this setup more efficiently.
Pro Tip: If you are about to connect multi-monitor then make sure your monitor should have one displayport-in and one displayport-out.
#6 Experience with High-Quality Audio
DisplayPort supports high-quality audio. DisplayPort 1.2 features up to 8 uncompressed channels and supports well-recommended Dolby True-HD and DTS HD master formats of audio.
It also supports an audio transmission facility and restricts the video to change the quality of sound displayed whenever your monitor is off, and the sound box is connected.
#7 Availability of Cable Length
In the case of DVI and HDMI, people often face issues with long distances. Thus, most people go for DisplayPort as they come over 15 meters featuring full HD video and audio without any problem.
This offers you, multiple monitors, in a house with a computer in another room. The cable is long enough to connect the different parts of the room.
---
In the end, I would like to say if you are shifting to DisplayPort standard, then make sure you should have a DisplayPort compatible Computer [GPU & CPU], Monitor, and lastly, the DP cable.
Then you're ready to have the highest experience in gaming, streaming, video editing, or other high-end stuff.
For more knowledge, you can check our other articles too.